2 Hake fillets
£14.00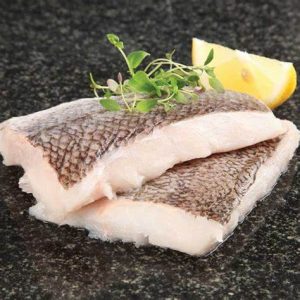 2 Hake fillets – perhaps Spain's most popular fish. Let's keep our hake here!
Our fish are provided by our friends at West Country Catch – West Dorset fish wholesalers who deserve all our support. They source their fish primarily from the Lyme Bay area.  We will deliver to you, fresh and chilled,  in fillet form – no wastage, no having to pay for heads and tails
Each portion will weigh at least 180 gms and range up to 200 gms, vacuum packed in pairs ready for the freezer.
All fish boxes will be despatched on Tuesdays or  Wednesdays (the latter if shellfish also in the order